Blog
Reshaping businesses with our cost-efficient services, inspired by Japan / Asian Business Cultures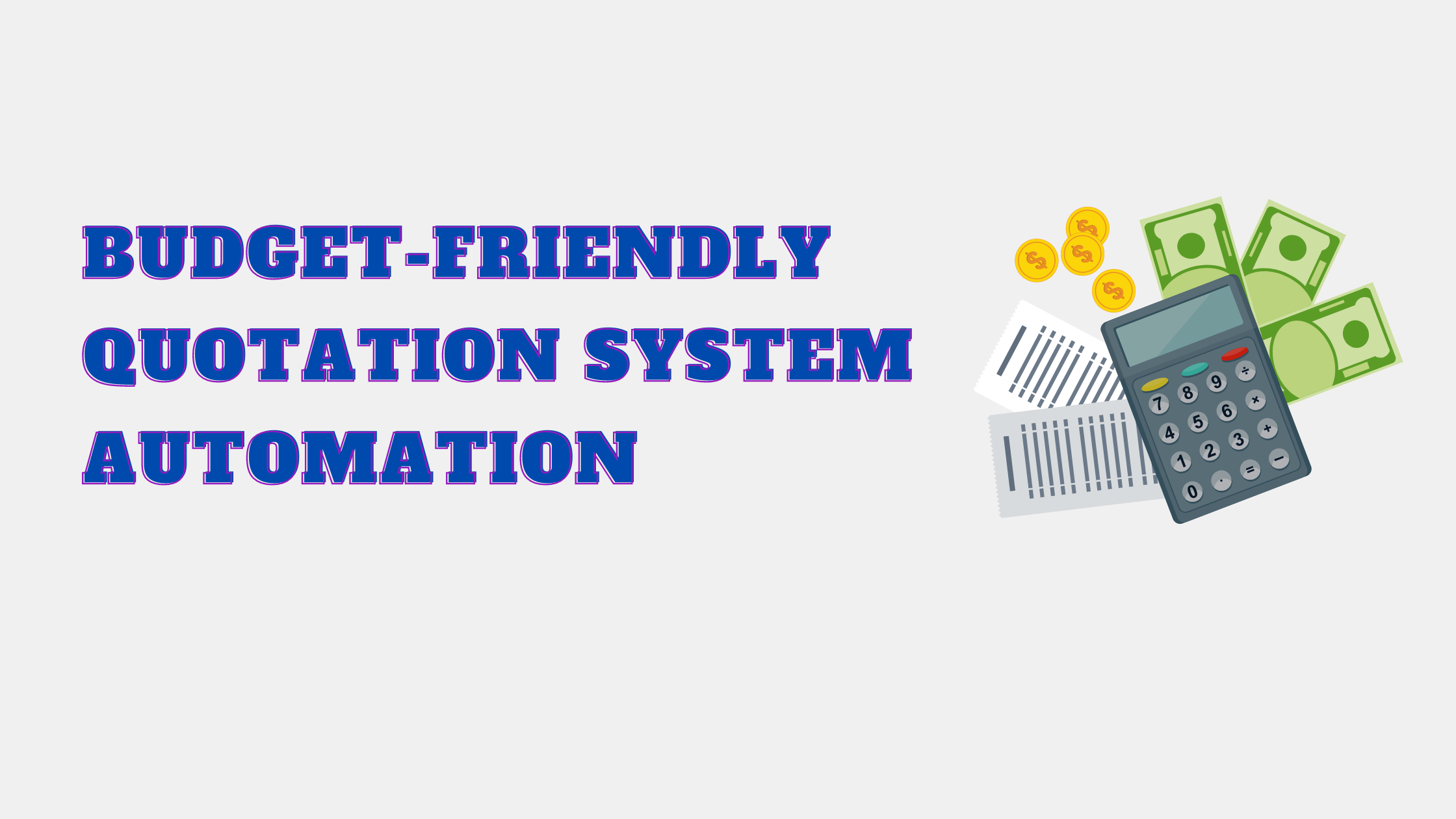 Why should I Automate my Quotation System?
Most customers would always check the price before making a decision. It is so important for a product/service business to have a quotation to cater to these questions.
Generate quotes Fast
Price is a determiner in every purchase. Having a Quotation System allows you to quickly generate a price quotation for bulk orders. Instead
Accurate Computation
A manual quotation is prone to incorrect pricing. When it is automated, then the results would be surely correct.
Consistent Formula
An Automated Quotation System can guarantee the same criteria and formula for every quotation.
Allow Customer Customization
When customers are given access to options, it allows them to choose according to their own budget.
Provide a Seamless Experience to Customers
Customers have a good experience when all inquiries, including price, are answered.
Build Trust
When there is a system for generating quotations, trust will be established. Customers can easily detect honesty in the process. Customers must be nurtured to build that trust.
Assist Customers Anytime, Anywhere
Customers can get quotes at their own convenient time. Once automated, the company does not need to get employees to answer the same inquiries all day and night long.
In conclusion, automating your quotation procedure may help you save time, cut down on mistakes, and provide your clients with a better experience. Also, it may help your business strive in this digitization world.
Date published: 2023/02/27